Super 8 - A Review
Super 8 is described by Wikipedia as a "film that tells the story of a group of children who are filming their own Super 8 movie when a train derails, releasing a dangerous presence into their town". I, on the other hand, describe Super 8 as 'The Goonies' meets 'Cloverfield', with a hint of 'E.T' at the conclusion. That's right - three...
'Rise of the Planet of the Apes' - A Review
As I travelled in the car to Merry Hill, where we were going to watch 'Rise of the Planet of the Apes', I digressed from the irrelevant subject of the whether to say "Well, we all know what happens at the end of this movie, that's inevitable". My Dad said swiftly "Don't ruin it!". In reply, I said "But we know the monkeys win". He did...
Why 2012 probably won't happen
Since when apes came out of the trees and stopped throwing shit at each other, man has predicted the end of the world. It's been done several times – in fact, between the year 30 A.D and 1920, the world has been predicted to end approximately between 45 and 220 times. "It's definetely ending this time"  Bear in mind also, that these are just the well known theories –...
Juno - A Review (sorry Levi)
Juno is definitely one of 'those' films. You know, one of those films where the main character is an outcast of his/her high school, yet somehow, by some weird paradox, they are the coolest person on the face of the planet. One of those films that preach about being an individual, yet portray someone who is clearly disliked by the majority of people they meet for doing so. One of those...
Insidious - A Review
'Insidious' is described by Wikipedia as a '2010 horror film'. That's funny, because my description is it's a film about why having children might not be for you, acted out by people who throughout the entire film you will be going "I know the face, but I can't remember where they are from". But seriously – the whole film advertises the fact that a...
Diary Timez - 28.04.11
1.17pm - Used a 'z' in my title to be trendy. I think it worked. As I sit here, packed up and ready to go back to Preston, I see my phone ring. It's Adam, who excitedly asked "Has your student loan gone in yet?". When I answered that I hadn't checked my account yet, he sounded dissapointed. I think that was the point of the call - to ask me what I was going to...
Shadows of the Colossus - A Review
The Playstation 2 game 'Shadows of the Colossus' begins with a video of a bird flying through a picturesque landscape, past a man on a horse, with a dead body on the front of it. Automatically you are made aware of the storyline – he's either trying to resurrect someone who has passed, or he has done a whoopsy and pushed someone down a flight of stairs when he got into a heated...
The Wolfman - A Review
There are spoilers for the main plot-line in here. Though I'll tell you, you're not missing much by not seeing the film. As I scour through the internet at 4am to find 'Rugrats: The Movie', I am forced to question what could have possibly driven me to this. Maybe I've finally snapped. Or perhaps trying to re-live my childhood? No, couldn't be that, I hated...
French times at the end of the week- 09.08.10
It's time for a holiday for me at the end of the week - France. Although admittedly we have been before and witnessed people actually buying snails (the only thing worth seeing in France), it is a nice place to have a holiday, although there are a lot of topless fat men there who seem to think everyone wants to see them out in the open, aka the equivalent of a 6 foot slug on a catwalk. One...
Oh, on a side note......-01.08.10
Just remembered Justin Bieber came into the spotlight this year. Fuck that dick. x
Couple of days and 21! - 01.08.10
Only a few days until I am 21. I recently discussed birthdays with a friend who told me "it's just a way of saying, well done, you've survived another year", which is essentially correct, and pretty much saying "I'm glad you haven't died yet". A birthday usually brings about an evaluation of your life up to this point, or, more specifically, the...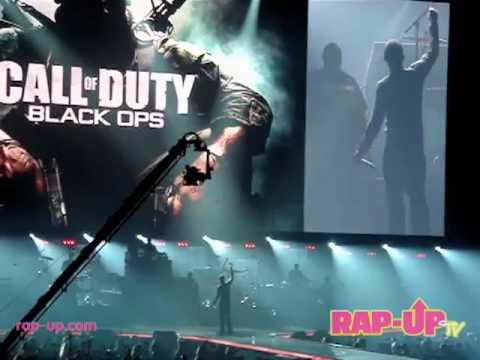 No more of these for a bit - 29.06.10
I decided that a straight month of these is well enough. I'll just do them on days where shit actually happens. Came to this conclusion because today was filled with event less space. So yep, this won't be disturbing your feed quite as much any more. Speak soon I hope. x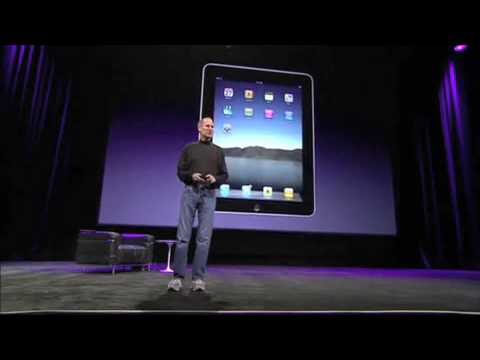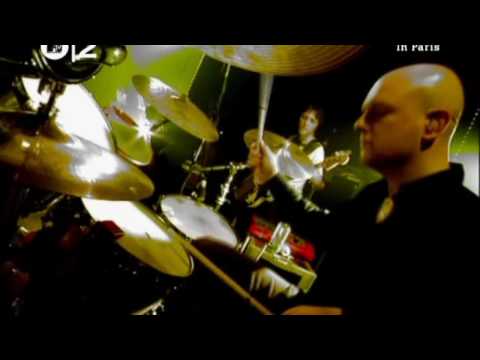 Hungover: The Sequel. Even shitter. 28.06.10
Well I am hungover. Pretty goddamn hungover. I suppose I deserve it - I haven't had one for a while and blatantly drank way too much. I hate drink. On the plus side I got to talk to some people I haven't seen for quite some time. It's a nice feeling to see how much happier people are than myself. I'm joking of course, I am one happy bunny. And if you don't believe...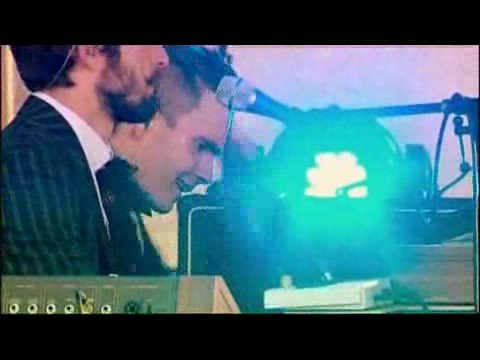 Nobody does it worse....27.06.10
Well, England are out. I suppose I should have seen it coming, but still, I was gutted. And to the Germans, no less. The amount of people recalling what World War II was like (myself included) before the game saw us as the eventual winners. Shame about the disallowed goal, that'll be a massive problem. But on the other hand, if I was one of the England players, knowing that we were going...
A sad, boring day - 26.06.10
Very boring. Yep. x
Going Through Changes...only not really - 25.06.10
Spent all day tidying. I even threw out some old Pokemon cards. Yes. I also passed my University courses, which is ace. Got a 1st in one of the subjects, then 2.2s all across the board aside from one 3rd. Could have got more but my performance dropped somewhat towards the end of the year. Never mind, next year will be better. Still can't get the Eminem songs out my head. Still amazing. ...
Classic Shit - 24.06.10
Today has been fairly busy and eventful, at least compared to the days I've recently had. I've been in the car more than a prostitute on a night's work. Just to give you a clue, that's a lotta wink wink, see? I dropped my mom off and then my brother. I was armed with the knowledge that Eminem's new album was out and a tenner my parents had given me to buy the CD...
Together we will live forever.....23.06.10
Today I found a fantastic tune with the above title that is composed by Clint Mansell, aka the guy that did the soundtrack for Smokin Aces. Good film, that.  England have qualified for the next round with a pretty solid game. Unfortunately the USA made it through as well. I hate them.  Talk more tomorrow when I'm more aware of what I'm writing. x
Mario Kart ftw. I think. 22.06.10
Today has been a lazy day. I've got to be honest - I have nothing to show for it. I went to bed last night drunk (as my last blog entry can attest to) so naturally I had an amazing night's sleep. And, after a couple of paracetamol I had strategically placed when I was drunk, I was fine. The highlight of my day was playing Mario Kart on the Wii….against my niece. She's...
Your so beautiful it seems - 21/06.10
Im drunk and lazy. Good day. x
"This just might be my masterpiece" - 20.06.10
I haven't had a good or bad day in particular. I just watched 'Inglorious Basterds' - one of the finest films Tarantino has done. Yes, I said it.  I like that film mainly because it makes death almost funny, which I suppose is the wrong way to watch a film. Hitler even goes a bit barmy in the film, which is great. Downside of watching the film was it made me forgetful - I forgot...
Another update you won't want on your Facebook...
I've ran out of time to write an update today but basically today's big event was Strawberry picking with my 4 year old niece. Bless, she did enjoy it. Also, England were shite. Gutentag! x
Back to School - 18.06.10
It seems everyone is getting their University results today. I have checked and mine aren't available. I suppose I deserve it - I didn't particularly work as hard as I could have towards the end of the year. I don't particularly want to know my results if I'm honest. I hate results. Today I had to go and collect my 4 year old niece from her future primary school. I went...
"I don't hate you. I nothing you" - 17.06.10
I don't even remember what that quote is from, but I've always found it funny. Although I have said that I perhaps 'nothing' a person, I don't think you genuinely can 'nothing' someone. If you don't know what it means to 'nothing' someone, it's when you neither hate or love them, or anything in between. If you haven't felt...
Hungover - 16.06.10
Today was a hangover day for sure. I was woken up by my niece who was in a fantastic mood as usual. I wasn't. As usual. A picture might lighten the mood. Today I was subjected to not only the hangover but the Smurfs. Ahh, the Smurfs….I didn't even watch it is a kid. Presumably because I found it irritating even back then. Today's caper was the Smurfs were attacked by a...
Driving Miss Daisy - 15.06.10
I wish I could say that the random titles of this blog are exhausting me and my normal brain, but they aren't, so beer has clearly made my brain into what I would refer to as a cluster fuck. Ahem. Yesterday and today I basically spent as a taxi service for my family, driving them to their various locations and driving back. It was fun at first and I felt important - after all, all I need to...
CBA - 14 June 10
Yup
Don't leave your missus with him.....13.06.10
So! 1-1 in the England and America game. That means neither of us are the better nation. Which is a shame really, seen as football (not soccer!) is OUR sport. We should have schooled them in reality. And preferably not let the ball slip in. It's got to be one of the most embarrassing and lucky goals of all time. I actually felt sorry for Rob Green - he was playing a relatively good game...
Random Title - 12.06.10
Well, it's the World Cup Game of England vs USA tonight. My God, I hope we win. I hope we embarrass them in truth - though to be fair, America won't be bothered, mainly because any sport they are shite at they ignore. Oh sorry, that should read anything they are shite at they ignore. Probably why they enjoy a good war. Anyhow today I was put back onto the car insurance. I...
Sorry again....11.06.10
Sorry but cba to do one today, but Pizza Hut ftw. Talk tommorrow! x
Adding 'izzle' makes it cooler! 10.06.10
Yep, it does, and that's official, so please don't embarrass yourself by conflicting with this. Or the idea that the head alien will one day come back to save us. Today I've been out with my good friend Nick, who went with me to go find a job/ get his woman's shopping (make a 'whipped' sound everyone). I tell you something - the shopping was so fucking...
Deal or No Deal? 09.06.10
That's the question! I just watched an episode of it on my sister's TV. A blind lady came on and started playing - obviously Noel had to tell her every box whether it was good or bad news - and everyone was saying how "inspirational" she was. Without being horrible to the blind, the only reason they said that was because she was blind, she wasn't particularly...
Dislike! God I wish there was a button for...
I mean on Facebook by that title by the way. Have you ever seen a status and just thought 'God, that's depressing' or 'I don't like this status because it shows they are still alive'? I know I sure have. A dislike button would be perfect - or maybe one of those systems by which you have several options - like a lot, like, neutral (although that would be fairly...
Blogging, blogging and......well....07.06.10
I really can't be bothered with a blog today in truth so I'll just be brief -Cloverfield is on and I'm more interestered in that at the moment. Talk more tomorrow I promise!  All the best :) x
Leave me alone truth.......06.06.10
  An unfortunate side of effect of my drinking as of late is that I seem to be becoming either ruder, a pest, or depressed. Also unfortunately is that every morning is like a scene from 'Memento' -trying to piece together just what the hell happened from fragments of memory I have and texts I have sent.  Today I chose what I consider to be the easiest way out - deletion. I deleted all the texts I...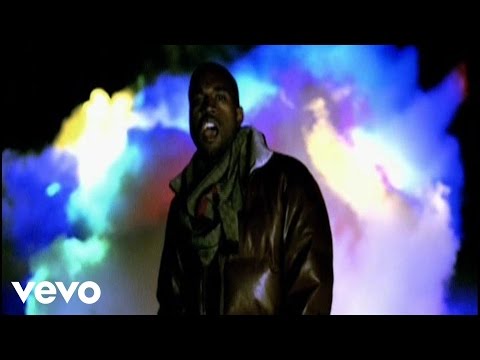 You could be happy - 05.06.10
Another day is here then. I suppose I should get out of bed. This is where I spend half my time now though, so much so that if I spent any more time here, I would lose all the muscle in my legs and most likely never be able to get out of bed again. Ahhh, I can always dream. I've been listening to Kanye West's song 'Can't Tell Me Nothing' a bit obsessively over the...
Take that, you old bugger! 04.06.10
Hi there! Just yet another day of happenings that are only relevant to myself. But never mind, that hasn't stopped me before, and it won't now. Last night I went out for a birthday (Sophie, Nick's wife), and was not aware that it was a birthday that was supposed to go in the direction of a special kind of bar….for homosexual people. I believe it's called a 'gay...
Woke up this morning - 03.06.10
And did not feel at all like P Diddy. God, he must feel good when he gets up in the morning. I mean, really good. I would sleep on a bed made of my money, or women. Or perhaps both. Anyhow tonight I'm out attempting to make a fool of myself with beer. It's 100% effective so far……. I'm still in bed at the moment. Feeling like I may get up soon…….nope. ...
Nothing to report today, Fifa 2009 ftw
There we go, explained in a title.
Back home. 01.06.10
Got up early to finish packing, exhausted….. Back home now though!
Moving out......31.05.10
Starting up the packing today, going home from University back home to Birgmingham tomorrow, for around 3 months, at which point I come back to Preston (pending the results of my exams). It's been a fantastic year and I think it's changed me quite a lot. I've met a lot of different people - some nice, some twats (though not many), and some questionable homosexuals (you know who...